Shandong Taikai Power Engineering Co., Ltd. is here to serve you wholeheartedly!

Chess Games
---
In order to activate the team atmosphere, enrich the life of employees, and promote the construction of spiritual civilization, the company's Labor Union and the Youth League Committee organized chess games including Chinese chess and gobang. The chess enthusiasts of our company responded positively, and they learned chess skills and exchanged experience in the games.
During the competition, all players strictly abode by the rules of the game and the rules of the players, adhered to the principle of friendship first and competition second, fought hard with both style and skills, won without pride and lost without discouragement, each showed their unique tricks, and the more they fought, the more courageous they became, and showed us one exciting game after another. Under the correct leadership of the Labor Union and the Youth League Committee, all the staff dutifully contributed to the smooth progress of the games, which ended successfully on December 10.
In the end, Che Hongjian from the Engineering Business Department III became the "TKEC Chess King" this year, winning both chess and gobang champions. Through this activity, the wisdom and wisdom of the majority of colleagues have been displayed, and their calmness and wisdom have been shown in the chess duel, which has enhanced friendship and feelings, and also allowed more colleagues to appreciate the infinite charm of the quintessence of the country.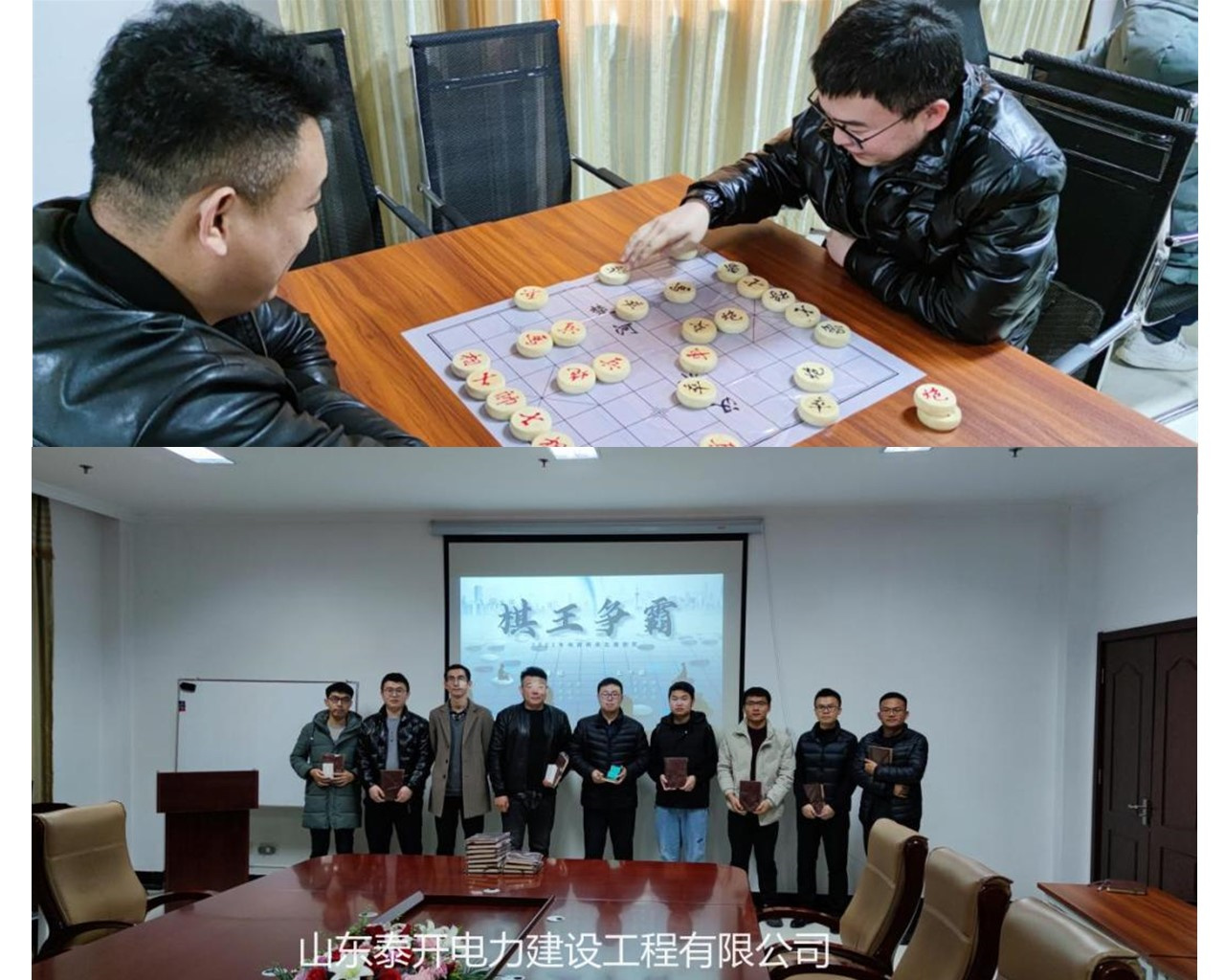 COMPANY INFO

Name:Shandong Taikai Power Engineering Co.,Ltd

Address: Taikai Industrial Park, High-tech Zone, Taian city, Shandong Province

Tel:86-538-8625668

Web:www.tk-electric.com