Shandong Taikai Power Engineering Co., Ltd. is here to serve you wholeheartedly!
VTK8-40.5 Indoor HV Vacuum Circuit Breaker
---
Adopting spring operation mechanism with excellent features, high reliability and stability, and less maintenance.
CONTACT
---
Primary conductive circuit is installed inside the insulating cylinder poured by ethoxyline resin via APG technology, which effectively prevents the impact of external force, foul environment and other external factors to influence the arc-control chamber.Trolley-type circuit breaker, adopting screw boosting mechanism. It is labour-saving, steady, and with good self-hold, and fitted with KYN61 switch cubicle.It is applicable for KYN61 switch cubicle with width of 1680mm.Fixed-type cirucit breaker could be fitted with XGN and other switch cubicles.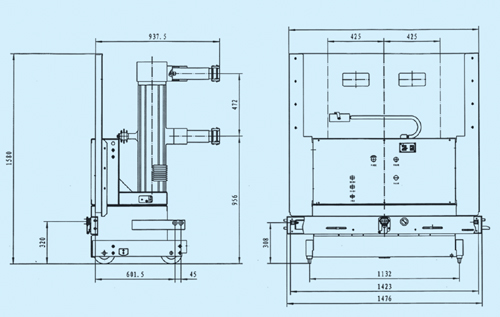 COMPANY INFO

Name:Shandong Taikai Power Engineering Co.,Ltd

Address: Taikai Industrial Park, High-tech Zone, Taian city, Shandong Province

Tel:86-538-8625668

Web:www.tk-electric.com