Shandong Taikai Power Engineering Co., Ltd. is here to serve you wholeheartedly!
VTK9-40.5 Indoor HV Vacuum Circuit Breaker
---
Adopting spring operation mechanism with excellent features, high reliability and stability, and less maintenance.
CONTACT
---
Primary conductive circuit adopts solid insulation structure, via advanced ethoxyline seal. Combine the arc-control chamber, conductive circuit, insulation support and etc into a compositive seal post.And successfully solve the environmental withstand problem for vacuum breaker.Trolley-type circuit breaker, adopting screw boosting mechanism. It is labour-saving, steady, and with good self-hold, and fitted with KYN61 switch cubicle.Fixed-type cirucit breaker could be fitted with XGN and other switch cubicles.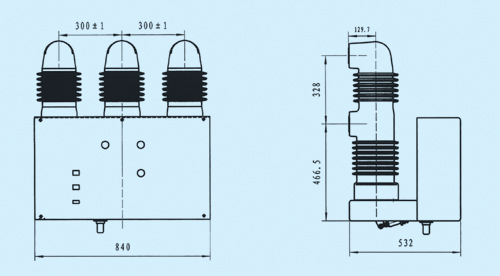 COMPANY INFO

Name:Shandong Taikai Power Engineering Co.,Ltd

Address: Taikai Industrial Park, High-tech Zone, Taian city, Shandong Province

Tel:86-538-8625668

Web:www.tk-electric.com