Shandong Taikai Power Engineering Co., Ltd. is here to serve you wholeheartedly!
VTK11-40.5 Indoor HV Vacuum Circuit Breaker
---
Adopting permanent magnet mechanism with excellent features. The mechanism adopts single steady-state magnetic circuit system, omitting the charging, lockout and other mechanical devices of traditional mechanism. Quantity of components is reduced upto 70% and above, which greatly improves the reliability and endurance.
CONTACT
---
Primary conductive circuit adopts solid insulation structure, via advanced ethoxyline seal. Combine the arc-control chamber, conductive circuit, insulation support and etc into a compositive seal post.
And successfully solve the environmental withstand problem for vacuum breaker.Adopting all electronic intelligent control units, and the features are safe and reliable. 50, 000 mechanical endurance, realizes "free of maintenance".Trolley-type circuit breaker, adopting screw boosting mechanism. It is labour-saving, steady, and with good self-hold, and fitted with KYN61 switch cubicle.Fixed-type cirucit breaker could be fitted with XGN and other switch cubicles.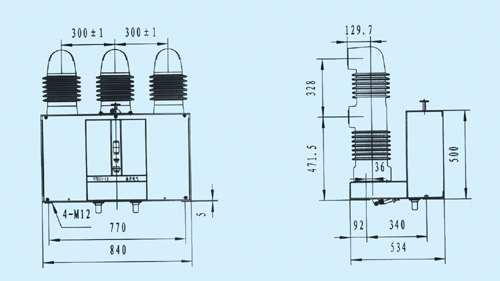 COMPANY INFO

Name:Shandong Taikai Power Engineering Co.,Ltd

Address: Taikai Industrial Park, High-tech Zone, Taian city, Shandong Province

Tel:86-538-8625668

Web:www.tk-electric.com