Shandong Taikai Power Engineering Co., Ltd. is here to serve you wholeheartedly!
FTK- 40.5(ZR) Indoor HV Vacuum Load Switch - Fuse Integrated Switchgear
---
Vacuum breaker and disconnector breaks separately. Thus totally solve the problem that when disconnector breaks, the error arcing forms, and improve the mechanical endurance. The me-chanical endurance could reach upto 100,000 times. Between vacuum breaker and disconnector,there is reliable mechanical interlock, to prevent faulty operation.
CONTACT
---
Adopt miniature vacuum arc-control chamber, which improves the insulation level, andreduces theoutline dimensions.
Strong withstand voltage capacity: The whole withstand voltage could satisfy the standard of 40.
5kV GIS (Vacuum insulation distance: power frequency – 9kV/1min, and impulse – 185kV).
Adopt special spring operation mechanism, and annual, motor and remote control operation couldalso be realized.
Fuse and operation mechanism have reliable mechanical interlock. Any phase of fuse fusing, the operation mechanism operates, and the vacuum breaker opens, avoiding operation lack of phase.
Fitted with earthing switch interlocked with disconnector, which but only prevent active bay entry, but also convenient for the exchanging and maintenance of fuse.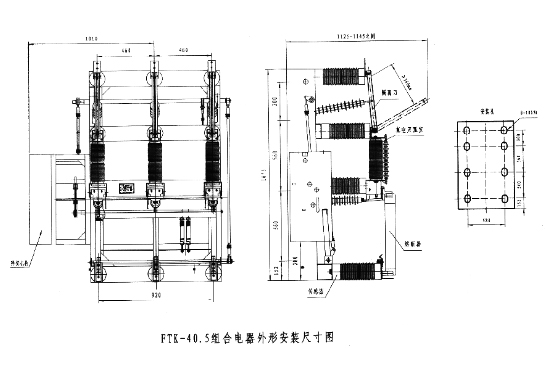 COMPANY INFO

Name:Shandong Taikai Power Engineering Co.,Ltd

Address: Taikai Industrial Park, High-tech Zone, Taian city, Shandong Province

Tel:86-538-8625668

Web:www.tk-electric.com